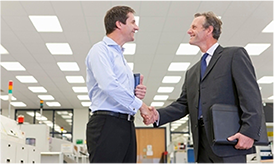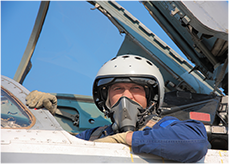 how we build the customer experience 
We don't just build electronic assemblies. We build experiences and relationships with our customers. How do we do it? 
Each client is assigned a dedicated Customer Account Manager, responsible for all customer and supply chain communication. The Customer Account Manager serves as your primary point of contact for all issues - accelerating response times and increasing implementation velocity.
SWEMCO has created proprietary planning and communication tools that integrate our customers into the flow of data and the decision making process, incorporating them to their desired level of involvement.
Our financial strength allows us to hold finished goods in inventory, supporting a just-in-time fulfillment model that fits your objectives. You get just the inventory you need, when you need it.
Customer documentation isn't always perfect and frequently doesn't tell the whole story. The SWEMCO Project Integration Team conducts a deep dive documentation review at the front of the process. This ensures clear and open dialogue of project expectations from the beginning. 
Process Efficiencies /Partnering Agreements
Whether for subassemblies or entire product lines, we believe the best way to deliver process efficiency is through partner agreements. These agreements ensure multiple benefits to you, including a continuous supply for high quality assemblies from a single source, fair and reasonable prices and "dock-to-stock" of just- in-time materials receipts.  
SWEMCO prefers a long-term program engagement with projected volumes and an open communication regarding forecasts. 
In exchange, SWEMCO provides: 1) flexible deliveries, 2) open book raw material costs, 3) cooperative DFx efforts [design for cost, design for obsolescence, design for manufacturability], and 4) access to automated and value-add reporting.
Cost Reductions
Assemblies built by SWEMCO are delivered on time and they work. We take pride in that.
Working cooperatively, SWEMCO provides transparent access to the supply chain and raw material costs.  We believe our purchasing leverage and supply chain experience results in the most competitive raw material costs, but we also welcome our client's input and participation. 
SWEMCO can reduce total costs by allowing you to manage expenses during uneven demand cycles. So when your business experiences peaks and valleys, you do not need to make a substantial revision to your overall business structure. Long-term partnerships provide you cost benefits.
On-Time Delivery
We have developed proprietary business processes that enable a variety of production planning and supply chain participants to interface seamlessly. Your team can access this information system to generate production and raw material reports that may be forwarded to respective clients or suppliers via automated emails. 
Fulfillment of customers' material requirements is supported through a variety of methods: KANBAN, Just-In-Time (JIT), Lean Manufacturing, Consignment, MRP Share, Level-Loading, Electronic-Data-Interface (EDI), Dock-to-Stock and Dynamic Forecasting.