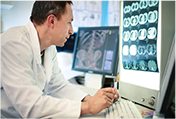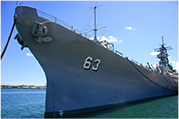 controls
Field measurement equipment, process controls, analysis instrumentation and factory automation equipment is relied upon to perform (often in harsh environments) to exacting standards.  SWEMCO understands the challenges related to obsolescence, design evolution, enhanced worker safety and productivity that the industry demands. Read more...
medical
Life critical enterprises demand accountability. It's more than your reputation on the line – it's the health and welfare of the patient. From prototype fabrication and documentation management to comprehensive testing and automated optical inspection (AOI), we deliver 100% reliability – start to finish. While SWEMCO excels at full-service turnkey materials management, we also add value by complimenting your internal capabilities.  Additional services such as documentation traceability, environmental testing and supply chain logistics are offered with the same attention to detail as our medical device electronics manufacturing.  Read more...
telecom
The science and technology of moving data at light speeds across global networks requires state of the art hardware, precisely manufactured to reliable standards.  SWEMCO's lean manufacturing principles is what is called for to maintain production velocity and the exacting controls required in this demanding industry. Read more...
avionics
SWEMCO's avionics and aerospace experience has included some of the most dynamic commercial aircraft and military manufacturing programs of the last few decades. Our expertise in scalable, proven logistics processes, statistical process controls and superior quality is extensive – the level you should expect from your electronics manufacturer.   Read more...
transportation
From surveillance cameras to precision monitoring equipment, SWEMCO has the capacity, manufacturing flexibility and technical know-how to provide your company with a competitive edge. Working on solely a consultative basis or a comprehensive design and production engagement, our SWEMCO engineering and production teams can help turn your business concepts into marketable products.  Read more...