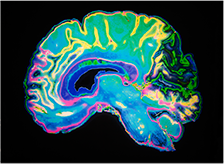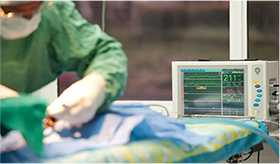 medical equipment
Life critical enterprises demand accountability. It's more than your reputation on the line – it's the health and welfare of the patient. From prototype fabrication and documentation management to comprehensive testing and automated optical inspection (AOI), we deliver 100% reliability – start to finish. While SWEMCO excels at full-service turnkey materials management, we also add value by complimenting your internal capabilities.
Additional services such as documentation traceability, environmental testing and supply chain logistics are offered with the same attention to detail as our medical device electronics manufacturing.
medical equipment case studies
Warming Therapy and Neonatal Care Products
SWEMCO assembles and tests four unique control modules for Draeger Medical's Warming Therapy and Neonatal Care products.  Draeger is an international leader in the fields of medical and safety technology. Founded in Lubeck in 1889, Draeger has grown into a worldwide, DAX-listed enterprise in its fifth generation as a family-run business.
2,000+ EAU Ship Sets, 4 Unique System Level Assemblies
Sustaining Engineering, Lead-free
15+ Years Support
Diagnostic Product Experience
Apgar Test Control System
Blood Diagnostic / Analysis System
Defibrillator / EKG System
Dual-Channel Holter Recorder
Electrocardiograph (ECG)
Electroencephalograph (EEG)
Electromyograph (EMG)
Multi-Aptitude Testing Device
Nuclear Spectometer
Ultrasonic Medical Imaging Machine
Whole-Blood Coagulation System
Therapeutic Product Experience
Bone Growth Stimulator
Cancer Therapy Instrumentation
Cardiovascular Therapy System
Incubator Control System
Laser Eye Surgery Control Device
Ophthalmological Surgical Equipment
Photo-Immune Therapy Equipment
Pockel Cell Surgical Controller
Radiation Therapy Delivery Device