moorestown, new jersey headquarters 
To view a PDF of SWEMCO Moorestown Headquarters current certificates, click on the icons below.
ITAR certification
To view a PDF of SWEMCO's current ITAR certificate, click on the icon below.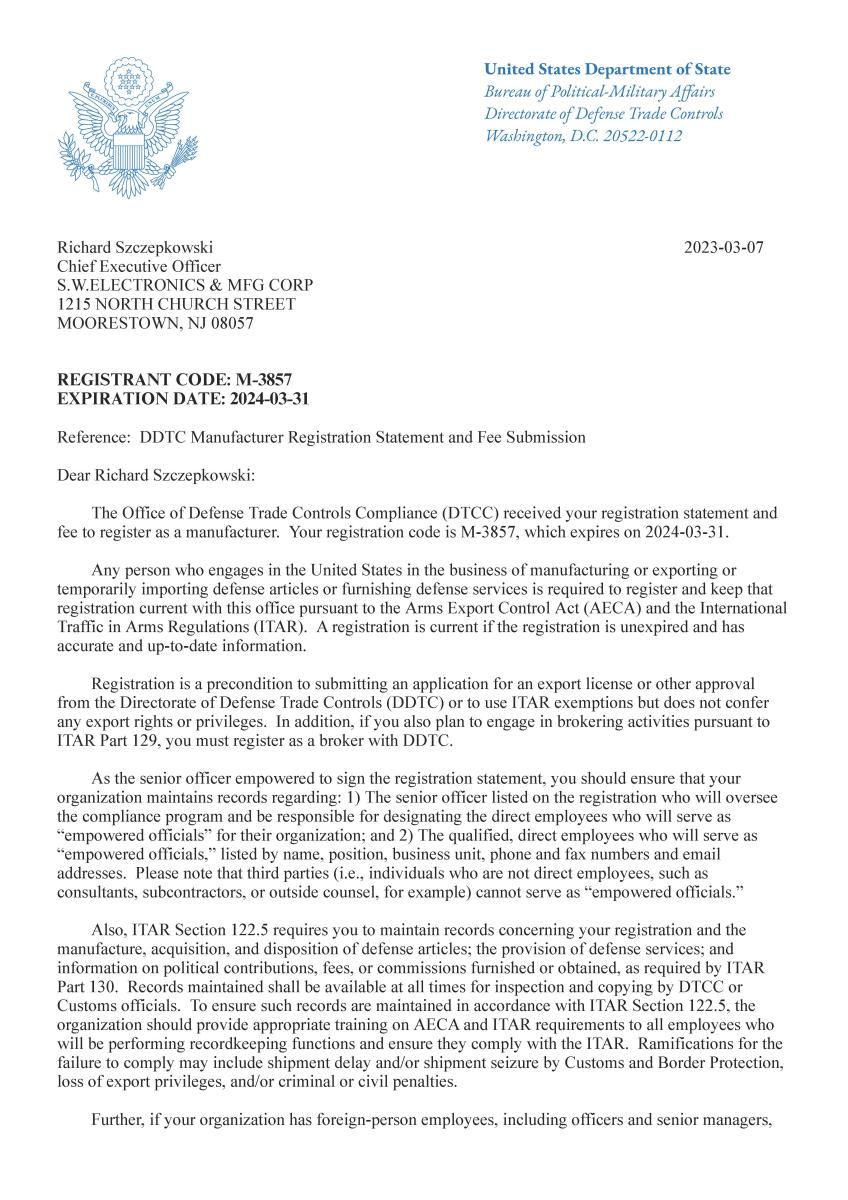 SWEMCO also holds these certifications. Contact [email protected] for more information.
IPC-A-610 Class III Certified Instructors and Technicians
IPC ANSI/J-STD-001 Certified Instructors and Technicians
QC 080000
FDA Registered
Conflict-Free Sourcing
It is the policy of SWEMCO to be responsible in the sourcing of products and services from our Supply Chain members. Key to this objective is the sourcing of conflict-free minerals in compliance with the 2010 Dodd-Frank legislation. SWEMCO proactively reviews material sourced in our Supply Chain and requires our suppliers to certify as to the origins of 3TG minerals in accordance with the Conflict-Free Sourcing Initiative. SWEMCO also provides certification to our customers using the industry standard Conflict Minerals Reporting Template, CMRT. It is by being a responsible provider of contract manufacturing services that we can make a difference in eliminating regions of conflict throughout the world.